How FAQ Software Can Help Your Small Business
No matter how well-designed or intuitive your product is, customers will have questions about how to use it. Some of those questions are niche and require personalized attention; however, many are routine with standard answers.
For those common questions with standard answers, it makes sense to have a resource customers can access on their own time without needing to contact support.
Part of creating a great customer experience is empowering people to help themselves, and one of the best tools to help you enable self-service is frequently asked questions (FAQ) software.
What is FAQ software?
FAQ software, also commonly referred to as knowledge base software, is a tool that makes it easy to create, organize, manage, and publish self-service content. With it, companies are able to publish collections of articles that feature tutorials, answers to frequently asked questions, how-to guides, and more.
Those articles can then be sorted into categories for easy navigation or searched for, depending on the software. Some tools may be available as standalone products, while others, like Help Scout's Docs, are part of a more comprehensive platform which includes other support tools like a shared inbox and live chat.
The benefits of using FAQ software
There are three key benefits of adopting FAQ software and using it to create self-service content:
Lower support volumes: More and more customers want to find answers on their own. With FAQ software, you're able to create a resource that empowers them to do just that. By giving them that resource, they don't have to depend on your support team for answers to common questions.
Faster answers for customers: No one wants to wait a long time to get an answer. In fact, one study found waiting times were the most common reason for public complaints against companies. FAQ are readily available around the clock, so many customers will not need to wait for your help.
Time for more complex tasks: Dealing with routine requests isn't difficult, but it creates switching costs for your team — it takes an average of 23 minutes to get back on task when distracted — and uses energy better spent on handling trickier questions or out-of-queue projects.
Key features of Help Scout's FAQ software
When you sign up for Help Scout, you get access to our entire support platform, including a shared inbox for email support, live chat for instant support, and Docs – our FAQ software. Below are a few of Docs' key features.
1. Simple content creation
With Docs, you're able to create new articles in minutes. Our intuitive interface and easy-to-use tools make adding text, images, and video a breeze. You can even edit SEO details to help improve your search ranking.
2. Flexible use
We all know that customers have questions, but so do co-workers. With Docs you're able to make both external and internal documentation. Public articles are viewable by anyone. Private articles are only accessible by others with access to your Help Scout account, making it perfect for internal documents.
Since Docs are part of the larger Help Scout support platform, you're also able to bring the content into customer email conversations. Using the Docs search bar, you can directly add your published FAQ content to a customer reply, creating a better experience for both your agents and your customers.
3. Answers anywhere
Customers won't always want to go searching for answers, so why not bring the answers directly to them? With Beacon — in conjunction with Docs — you're able to add self-service widgets to any, or all, of your pages.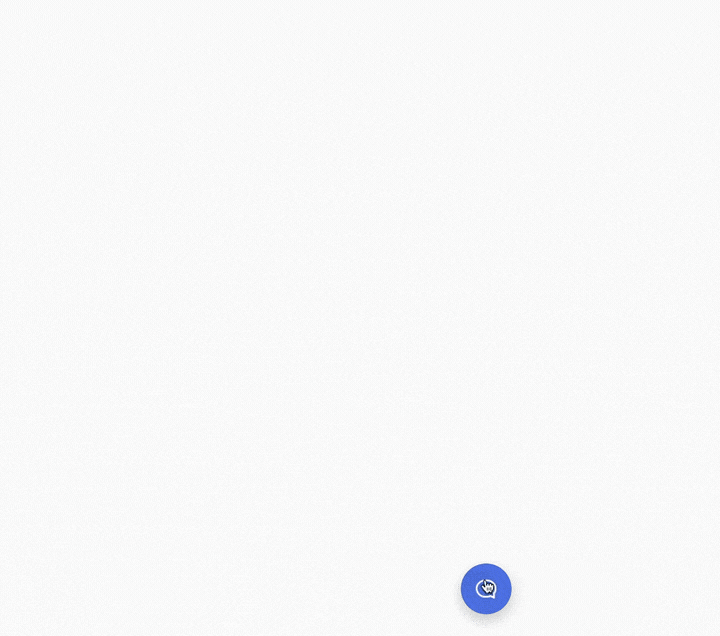 All a customer has to do is open Beacon, and they're able to search through your documentation without ever leaving the page. You can even set different suggested articles to show based on the page your customer is accessing the Beacon from.
4. Search functionality
Even the best content in the world is rendered useless if no one can find it, and spending time combing through articles to find an answer is hardly what most would describe as a stellar experience. With Docs you get built-in search functionality, meaning customers are able to get answers quicker and easier.
You also get access to Docs reports showing what terms your customers are searching for most often. This can help you identify gaps in your documentation so you can make your help center more complete, relevant, and helpful.
5. Customizable design
The Docs standard design is simple and clean, with some basic no-code-required design options to choose from, like background and header colors. If you want to make your Docs site pixel perfect, you're also able to add your own custom CSS and even use your own custom site domain.
If you're curious to know exactly what you can make, check out some of our favorite Docs sites here.
Kickstart your self-service
Customers want self-service options, and one of the best tools to help you get started is FAQ software. With Help Scout, you can get started quickly and access an entire suite of other tools to curate the best customer experience possible.
Get access to the entire Help Scout support platform — including Docs and Beacon — by signing up for your free 15-day trial.
Source link